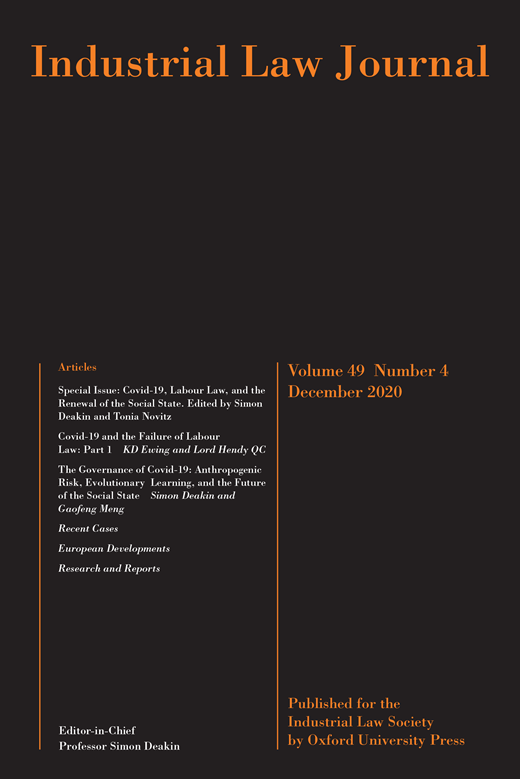 The Industrial Law Journal has an international reputation as the leading authoritative periodical in its field, providing comment and in depth analysis on a wide range of topics relating to employment law. It is essential reading for practising lawyers, academics and lay industrial relations experts to keep abreast of newly enacted legislation and proposals for law reform.
The current issue of the Industrial Law Journal can be accessed here.
The Editor, Simon Deakin, Cassell Professor of Law and Fellow of Peterhouse at the University of Cambridge, is a member of the Society's committee and other committee members sit on its editorial board.
The Journal is published for the Society quarterly by Oxford University Press and is sent free to all members.
As well as receiving a print copy, Society members are entitled to online access to current content, as well as to all journal content dating back to 1997.
Members can log into the journal here. If you experience any problems, please contact OUP's customer service team.
If you would like to arrange access for your institution, further details can be found here.