The Industrial Law Society was founded in 1964 as an organisation where both sides of industry and all those involved in employment law can meet regularly and informally to exchange views.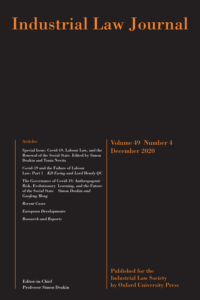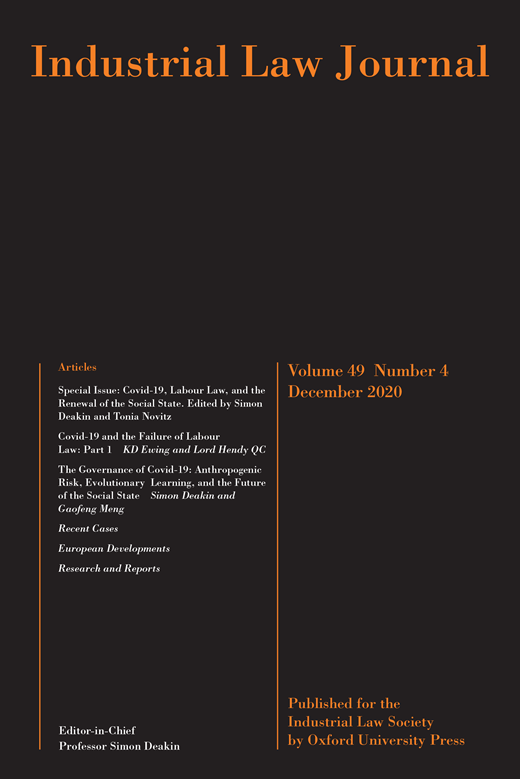 The Society is a registered charity.  It aims to promote the understanding of labour law and industrial relations and to stimulate debate in these fields. Our members are lawyers, academics, HR and personnel practitioners, trade union officials and members, judges, journalists and civil servants. Companies, trade unions and educational establishments are corporate members.
The Society is run by a committee and officers elected every two years by the members. The Society's principal activities are: A programme of meetings via webinar or in-person in London, Leeds, Bristol, Newcastle, Manchester, Sheffield and Nottingham; an annual weekend conference, occasional Academic Seminars/joint meetings with other societies.
All of the Society's meetings and conferences carry accreditation by the Solicitors Regulatory Authority and Bar Standards Board for continuing professional development . (See our current events page(s) and publications section).
Membership runs on a calendar year (from January to December) irrespective of when you join.
The membership year runs from January to December irrespective of when members join.  Membership includes free admission to any of the Society's evening meetings and webinars (Corporate members may send up to 10 people to these meetings for free).  Copies of Industrial Law Journals which are published quarterly in March, June, September and December are available free of charge to members who can opt to receive them in print and/or online.
Workshops, debates and lectures given by all sides of industry at our ticketed Conferences and occasional events are available at significant discounts to members.
2021 Individual membership is only £75. If you opt to automatically renew Individual membership each year after joining, the Individual membership fee is reduced by £5
2021 Full-time student members and unwaged is £25
2021 Corporate membership £150 for voluntary not for profit organisations, £180 for Trade union and Employers organisations and £350 for all other firms and organisations. If you opt to automatically renew Corporate membership each year after joining, the Corporate membership fee is reduced by £5.
A nominal fee of £7 is payable to become an affiliated member of the International Society for Labour Law and Social Security.
Please note we are only able process visa/debit payments made on-line.
If you wish to pay for membership by cheque (which should be made payable to Industrial Law Society) please download and complete application form and then send both to the Society's co-ordinator, Jean Hughes at 18 Graysmead, Sible Hedingham, Essex, C09 3NY. If you have any difficulties downloading the application form please telephone Jean on 01787 463838 (9am to 1pm) or contact her by email jean@industriallawsociety.org.uk.
Do please contact us if we can answer any questions about membership of the Society.